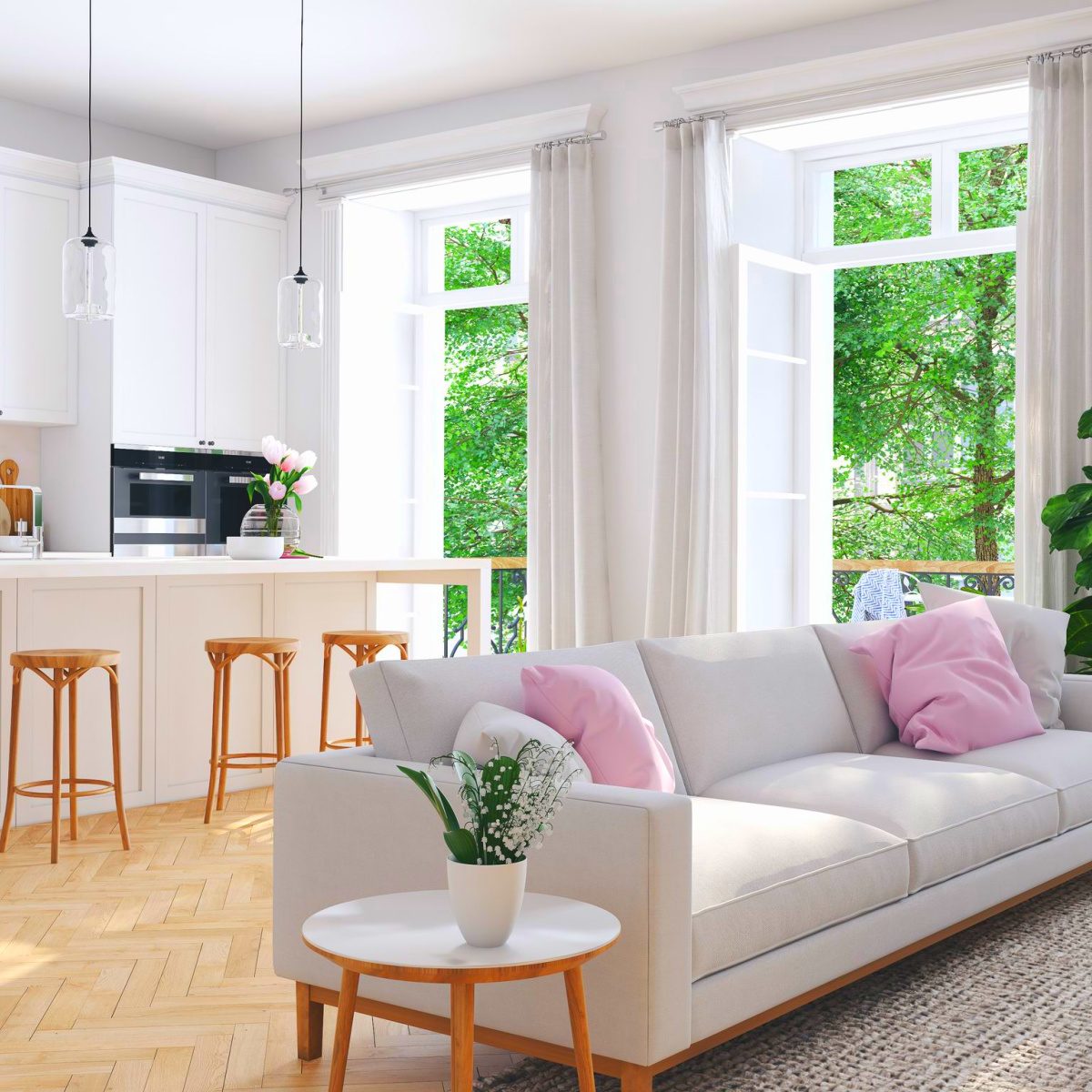 Are Americans Ready to Age in Place?
The Census Bureau calculated that Americans live in 11.7 places in their lifetime.  What's your number?  As you reflect on your past homes, think of which one(s) are ready for aging in place?  For most of us, each stage of life dictated where and how we lived.  However, moving to the right place becomes difficult, and sometimes impossible, in our last decades of life.  Things, memories, friends, neighbors, and family can anchor us in places that may not fit our physical needs as we age.
Hierarchy of Needs Disrupted
Maslow's Hierarchy of Needs, published in 1934, lumps all humankind into the same model and staging which is inadequate for today's long-life span.  In fact, the pyramid inverts in the final decades of our Twenty-First Century lives.  Self-actualization is the primary focus personal fulfillment and self-esteem take center stage.  I recommend Dr. Dennis Liotta, CMO of Florida Community Care,  analysis of Maslow's work as applied to aging. He identifies the second highest need for independence, safety and security and the third as freedom from pain and managing health issues.  The longevity economy and positive aging movements align with Dr. Liotta's writing.
Older Adults Preparedness to Age in Place
AARP and the University of Michigan Institute for Healthcare Policy and Innovation partnership released another important study, The National Poll on Healthy Aging.  The Institute staff polled people between 50-80 years old  on attitudes, beliefs, and actions regarding aging in place, home modifications and social supports.  Not surprising is the disconnect between knowledge and behavior in this study.  Eighty eight percent of respondents want to remain at home yet only fifteen percent have taken steps to modify their environment.
Accessibility Needs
Respondents between the ages of 50-65 in good health had the lowest percentage of home modifications.  It stands to reason that as conditions warrant the need for adaptions and age, the number of changes increase. Home builders now incorporate more accessibility features  including wider door frames, lever-style door handles and barrier free entry ways. More of today's buyers demand  first floor bathroom and bedroom and the housing market is listening.  According to the AARP study, bathroom accessibility received the most attention including barrier free showers (7%), shower chairs and benches (36%), grab bars (32%) and raised toilet seats (36%).
Social Determinants of Health
This national poll revealed that one in five respondents have moved in the past five years citing desire to live closer to social supports. However, more than a quarter of senior adults live alone.  Our communities are filled with more centenarians and senior adults as solo agers. With smaller families, there are less siblings to care for aging parents.  In addition, more senior adults are divorced or never married where families of choice and trusted friendships are paramount.
The National Poll on Healthy Aging conclusion is a wake-up call for consumers and professionals in the aging and longevity market. Our desire for fulfillment and independence are strong and sometimes at odds with our mental and physical needs.  Participants who have disability, impairment and chronic health condition were significantly less likely to have contact with people outside their home than those who report being healthy.  These finding signals potential increases in social isolation and loneliness that can lead to further decline.  These social determinants of health cannot be overlooked.
Credit For Caring is Here to Help
Whether you are a do-it-yourselfer or an organization in the aging and disability industry, we can help.  Our resource directory is your virtual social worker, free and accessible online 24/7.  In fact, we created these survey tools to make the selection process painless. Organizations use our surveys, wish lists, and health profile tool as part of their assessment and care plan activities.  Try it for yourself.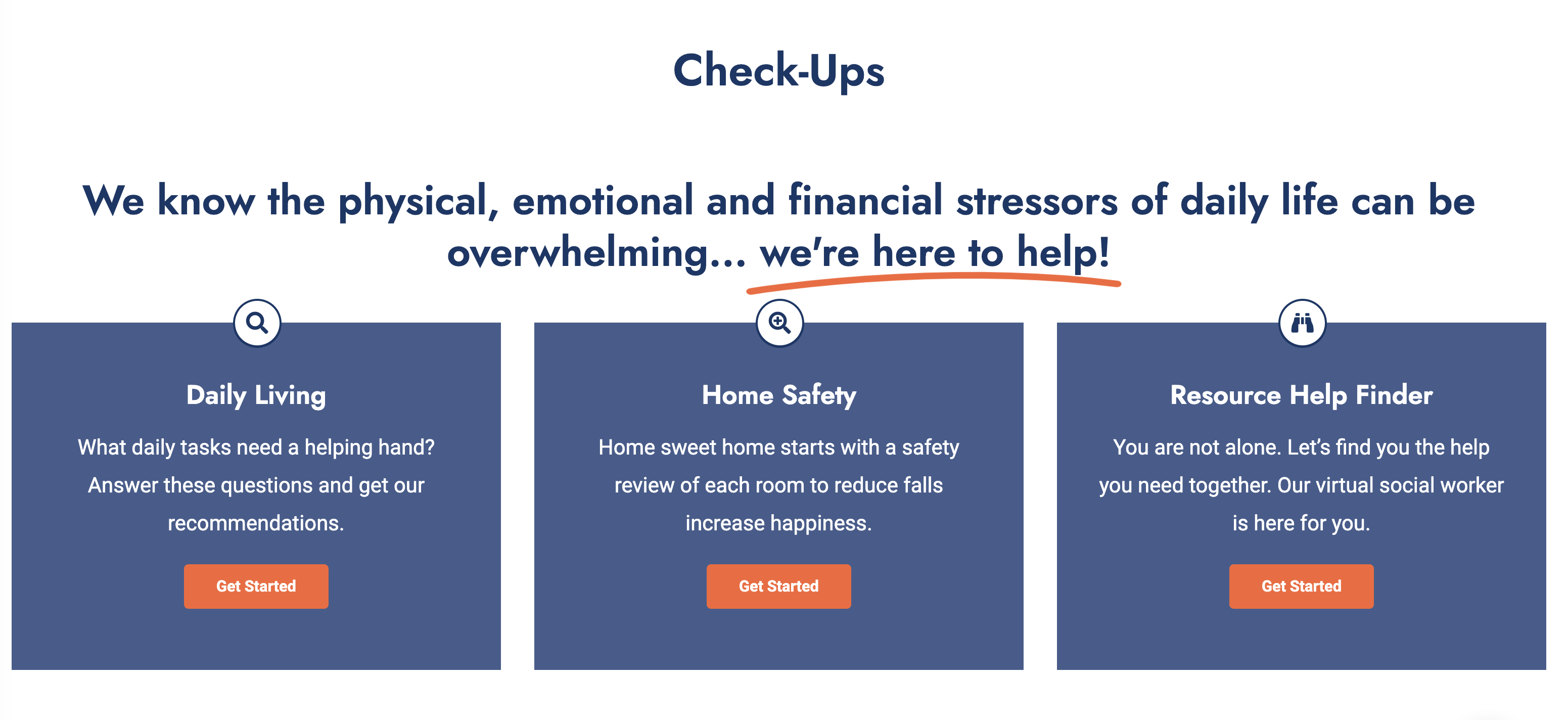 Home Forever Home
We constructed home safety and activities of daily living product bundles  that include the best products and supplies for aging in place.  Our REUNIONCare team is passionate about home safety tailored to your needs.  Check out the wide array of grab bars, tub/shower benches, toilet seats, safety rails, transfer assistance, and fall prevention products for you at price lower than retail delivered to your door from 45 warehouses across the USA.  We support your work to ensure that all senior adults live with dignity and independence in a safe home environment.
Welcome to Credit for Caring 2.0
We endeavor to remove friction from our complicated and frustrating care system. I am proud of the technology and intelligence we have created in CFC 2.0. Experience the depth of SDOH knowledge woven into CFC 2.0. to inspire, educate, and engage you. We use our expertise to get you the right help at the right time and place. Lastly, we connected our flag ship Circle of Care accounts directly inside CFC 2.0 so that you can build a care team under a unified care plan that adjusts to your needs.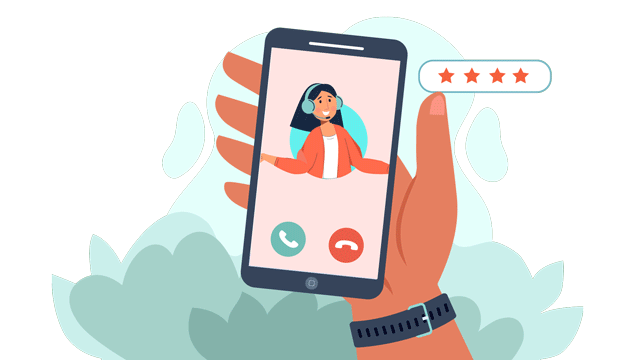 Share This Story, Choose Your Platform!